DeWitt Touchdown Club

DeWitt Football Official Picture Site
Last Update: 05-31-2015

Please enjoy the pictures taken by Molly Brown the past season and other seasons at the DeWitt Football Official Picture Site.
The Panther record book has been updated with 2014 records and All-State page is also updated as well as 2014 Individual Recognition.

DeWitt, MI (5-31-2015): The DeWitt Panther 2015 schedule has been released. The Panthers will see a long time competitive foe dropped due to CAAC cross over realignment and add a new foe, one familiar in State playoffs.
DeWitt will kick off the season hosting traditional power Linden on August 28 and then host UP power Kingsford. At this time, it looks as if the game with Kingsford, Labor Day weekend, will be Friday night at DeWitt. The Kingsford trip last year was a very memorable and fun event. The hospitality displayed by the Kingsford community was outstanding.
The Panthers then begin a tough CAAC league schedule at Owosso, home against Mason, at Waverly, at Haslett and then home against St. Johns. The Bulldogs and Red Wings are loaded this year and will be trying to end the Panther nine year strangle-hold on the CAAC championship. The Panthers then take to the road for the last two non-conference games, at D-5 Menominee and at Fruitport. Menominee, from the Great Northern UP conference, went undefeated until the State Semi-Finals last year. More on them as the season nears and unfolds. Friutport and DeWitt have played some great games over the past few years.
DeWitt and Portland have played some great games over the years but due to a realignment in the cross over games, the Panthers and Raiders will not be playing this year.
Linden H, Kingsford H, Owosso A, Mason H, Waverly A, Haslett A, St Johns H, Menominee A, Fruitport A.


Congratulations to the Class of 2015 on your graduation from DeWit High School.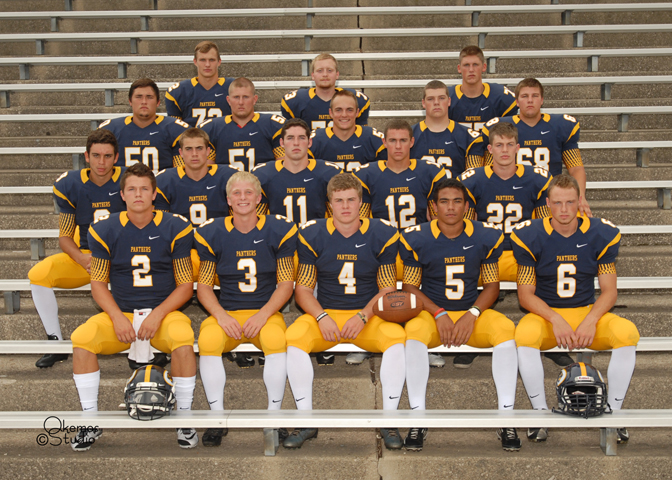 | | | | | | |
| --- | --- | --- | --- | --- | --- |
| Rayner Barrera | Josh Hanna | Ben Heinritz | Jacob Johnson | Joshua Villegas-Murphy | Jacob Wozniewski |
| | | | | | |
| Linebacker Davenport University | Lineman Northern Michigan University | Running Back Davenport University | Quarterback Central Michigan University | Lineman Concordia University | Lineman Brown University |

Nine Conference Championships in a Row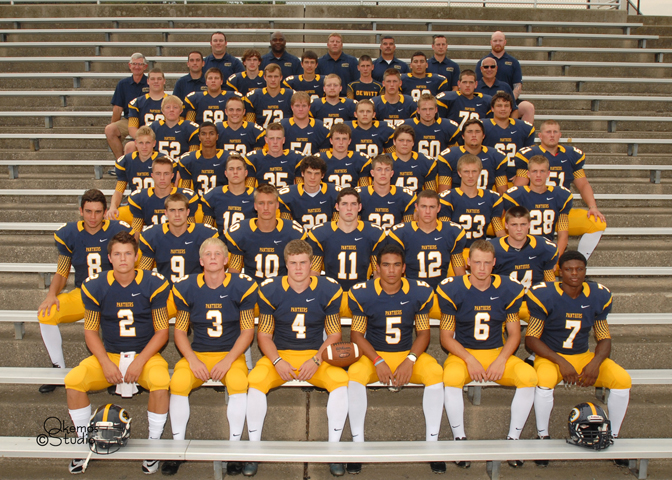 Please send inquiries and comments to info@DeWittFootball.org