DeWitt Touchdown Club

DeWitt Football Official Picture Site
Last Update: 07-19-2015

Please enjoy the pictures taken by Molly Brown the past season and other seasons at the DeWitt Football Official Picture Site.
The Panther record book has been updated with 2014 records and All-State page is also updated as well as 2014 Individual Recognition.

DeWitt, MI (7-19-2015): The DeWitt Panther 2015 schedule has been finalized and released. Please click here to view the schedule.

DeWitt, MI (07-19-2015): As you can see from the number of young men headed off to college as well as the other seniors from the 2015 graduating class, there are a lot of holes to fill. Gone is DeWitt's first three time all-state quarterback, Jacob Johnson. Gone is one of the most prolific running backs in DeWitt history, Ben Heinritz. The guys up front, Josh Hanna, Joshua Villegas-Murphy and Jacob Wozniewski. On the defensive side of the ball, Linebacker Rayner Barrera and three year starting safety Ben Zamiara. The class of 2014 had two consecutive
undefeated regular seasons (the first since the Class of 1990, the '88 and '89 seasons).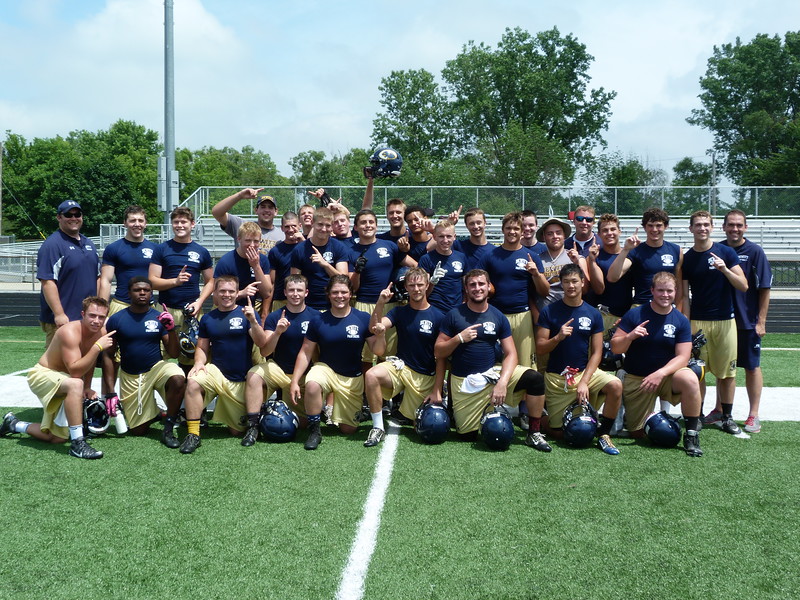 A lot to replace and a lot coming up who will "Keep The Fire Lit!".
Coach Rob Zimmerman and his staff have been grooming this year's team since the last week of the season last year. Weight training, speed training and the summer 7-on-7 tournaments. Over the last few summers, Zimmerman's teams have won the prestigious Notre Dame 7-on-7 tournament against many top nationwide teams and all-start teams, the Detroit Lions 7-on-7 tournament, the Wayne State tournaments just to mention a few.
This year's team offense is taking shape nicely, thank you very much. With the summer half over, the 2015 Panther squad has won the multi-state East Nobelsville Indiana tournament and the Wayne State tournament. The Panthers have a few more 7-on-7 tournaments to participate in yet this month before the first practice of the season on August 10. That is just a few short weeks away.

Class of 2015 headed to college rosters. Good luck guys!!!
| | | | | | |
| --- | --- | --- | --- | --- | --- |
| Rayner Barrera | Josh Hanna | Ben Heinritz | Jacob Johnson | Joshua Villegas-Murphy | Jacob Wozniewski |
| | | | | | |
| Linebacker Davenport University | Lineman Northern Michigan University | Running Back Davenport University | Quarterback Central Michigan University | Lineman Concordia University | Lineman Brown University |

Please send inquiries and comments to info@DeWittFootball.org