Panther Puzzle:
Juniors must fit well into the senior class when the two classes finally play together at the varsity level. One junior made quite an impression as a receiver on his Panther varsity debut, catching eight passes for 196 yards and a pair of touchdowns.
Was it? 1). Jason Fleet 2). Kirk Williams 3). ShonQuise Trainor
Answer: Fleet did not catch a pass in his first game on varsity, but did return two kickoffs for 36 yards 2006. Williams played quarterback the first half of his first game against Mt. Morris in 2001. Trainor lit up the Linden field with those eight passes for 196 yards and a pair of scores in 2014.
Did you know:
This is Rob Zimmerman's 18th season as the head coach of the DeWitt Panthers. Getting off to a good start is critical for all teams looking to get at least six wins and qualifying for the playoffs. Zimmerman coached Panthers have made the playoffs in 16 of the 17 seasons and they are 16-1 in season openers. The lone opening loss was to Flushing in 2008, 21-7.
DeWitt, MI 8-21-2016: The long hot dry summer of 2016 is coming to a close and it is time for some hot high school football. The 2016 version of DeWitt Panther football gets started Wednesday afternoon and evening as the Freshmen Panthers host Linden starting at 4:30. That game will be followed by the Junior Varsity game at approximately 7:00pm.
Thursday night, Rob Zimmerman's Panthers will travel to Linden for a 7:00 game against the Eagles. Linden coach Dennis Hopkins will have his team ready as they play in the rugged Flint Metro League. Hopkins was selected to coach the West All-Stars this past summer in the Michigan High School Fooball Coaches Association All-Star game at Saginaw Valley.
The Panthers will have to fill a number of holes from last year's team, including Matthew Hummel, Damien Walker and Brandon Martinez on defense and Chase McPhee, ShonQuise Trainor, Evan Coon and Zane Froelich on offense as well as kicker Matthew Meagher.
DeWitt and Linden have played some outstanding games over the past number of seasons, including three exciting playoff games (2003, 2012 and 2013).

School

Conf.

Overall

Week 1

Week 2

*DeWitt

0 - 0

0 - 0

at Linden

at Grand Ledge

*Haslett

0 - 0

0 - 0

at Chippewa Hills

at Flushing

*Mason

0 - 0

0 - 0

Okemos

Eaton Rapids

Owosso

0 - 0

0 - 0

at Corunna

Ionia

*St. Johns

0 - 0

0 - 0

at East Lansing

GR Catholic Central

Waverly

0 - 0

0 - 0

at Lansing Catholic

Lansing Eastern

*2015 Playoff Qualifier

Miss last night's games or need more info on the key games? Tune into Doc and Jesse Saturday mornings on The Team 92.1 and listen to the Pep Rally between 9am and 10am.

Panther News and Notes:

Mt. Pleasant, MI (4-25-2016): Like many other colleges and universities, the spring practice season is winding down. One bright spot for the Central Michigan Chippewas is finding a good back up for fifth year senior quarterback Cooper Rush (Lansing Catholic). And, the Chippewas may have found just that guy in another Lansing area quarterback, Jake Johnson of DeWitt. The resdhirted freshman, Johnson, had an outstanding day at CMU's Maroon and Gold game last weekend. Please click here to enjoythe article from the Mt. Pleasant Morning Sun.
Johnson's teammate on the Chippewa team is former Panther standout receiver Justice Shenkel. He is getting some great reps on the scout team.
Fire Up Chips!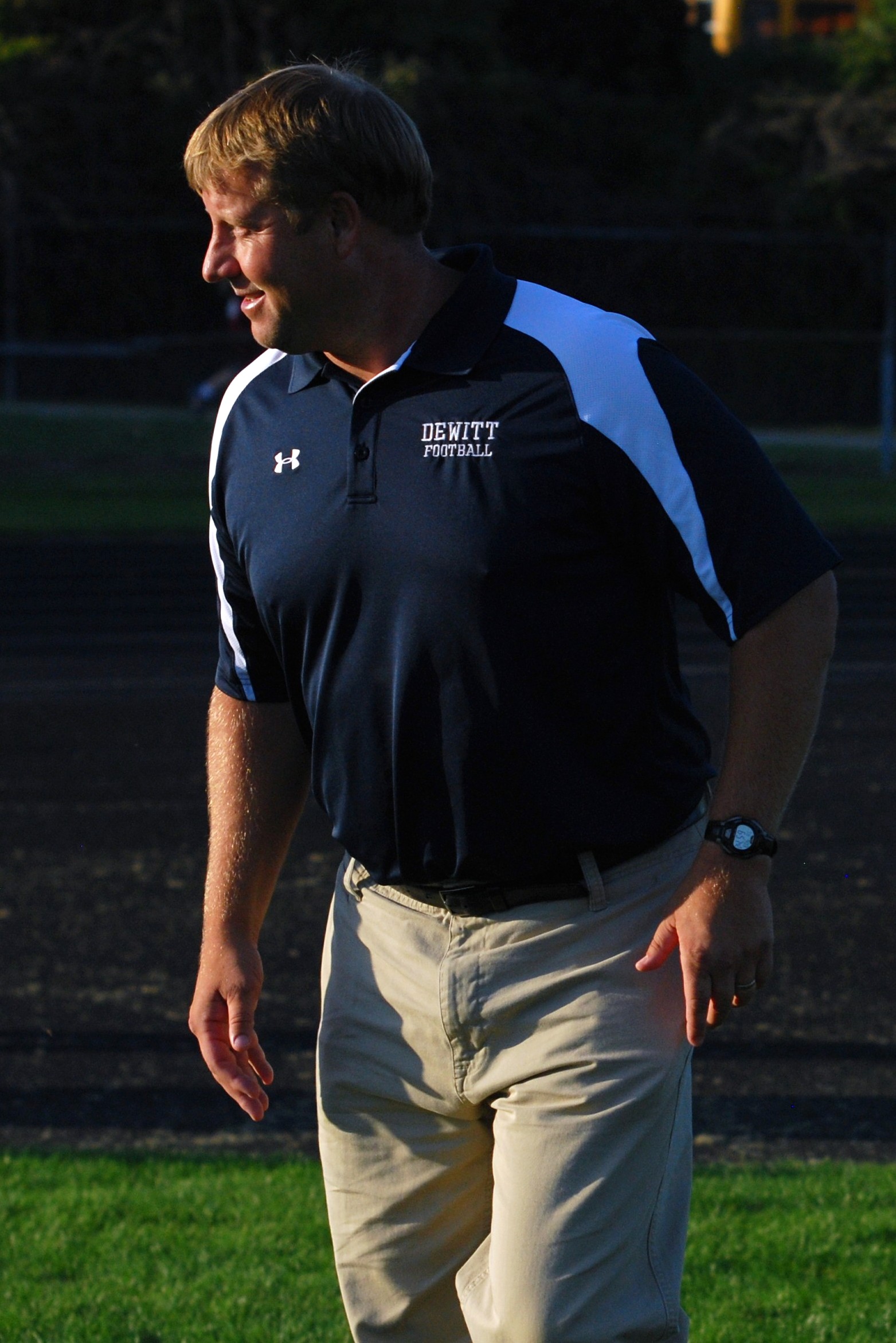 Ann Arbor, MI (3-12-2016): DeWittFootball.org would like to congratulate Panther Coach Rob Zimmerman on his induction into the Michigan High School Football Coaches Hall of Fame at ceremonies at Chrysler Arena. Rob, along with thirteen other outstanding coaches, were inducted into the Hall Saturday, March 12. Rob's good friend, Noel Dean of Lowell, was also inducted.
His record (168-37) and accomplishments are excellent at DeWitt, Since Rob's first year at DeWitt in 1999, his teams have missed the playoffs only once, have won 13 of 16 conference championships as well as the last 10 in a row and four appearances in the MHSAA State Finals. Ten of his teams have been named Academic All-State. Nine of his players have been selected for the High School All-Star games and he himself selected as the West Head Coach in 2009. Over four dozen players have move into the college ranks. A number of his players have stepped into the coaching ranks including several currently on his staff; Dave Schoonover ('01), Brandon Rennaker ('07), Collin Rennaker ('12), Ethan Rennaker ('12), and Andy Joslyn ('04). Josh Boutwell ('08) is a coach at Mt. Pleasant High school. Kendall Crockett ('99) is head coach at Morrice, Tony Sigmon ('01) is the head coach at Whitehall and Tyler Wellman ('04) is the offensive coordinator at Lakeland College.
Please click here to view Rob's acceptance speech.
Congratulations, Rob. An honor well deserved.

DeWitt, MI (01-04-2016): The DeWitt Football records have been updated to include the 2015 season. Please click here to review the records.

Panther Profiles: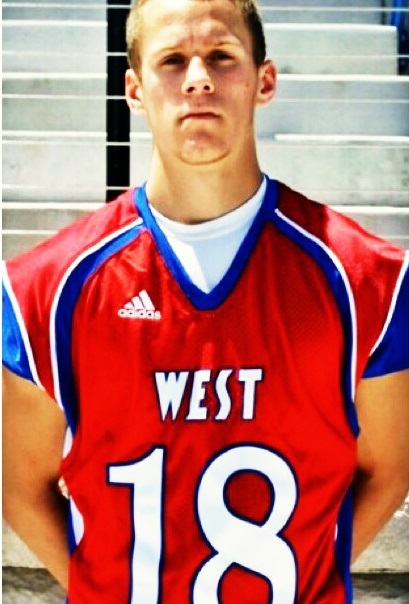 DeWitt, MI (Fall 2015): Many players have had the opportunity to move on from high school football to the college game from DeWitt High School. Recently, DeWittFootball.org had the opportunity to catch up with Ryan Anderson. Ryan was a receiver for the DeWitt 2011 and 2012 teams. Ryan was accepted to play football for Saginaw Valley State University, following in the steps of several other Panthers, including Caleb Higbie and Jason Fleet. Ryan played at SVSU for two seasons and now plays for Olivet College.
Please click here to read more...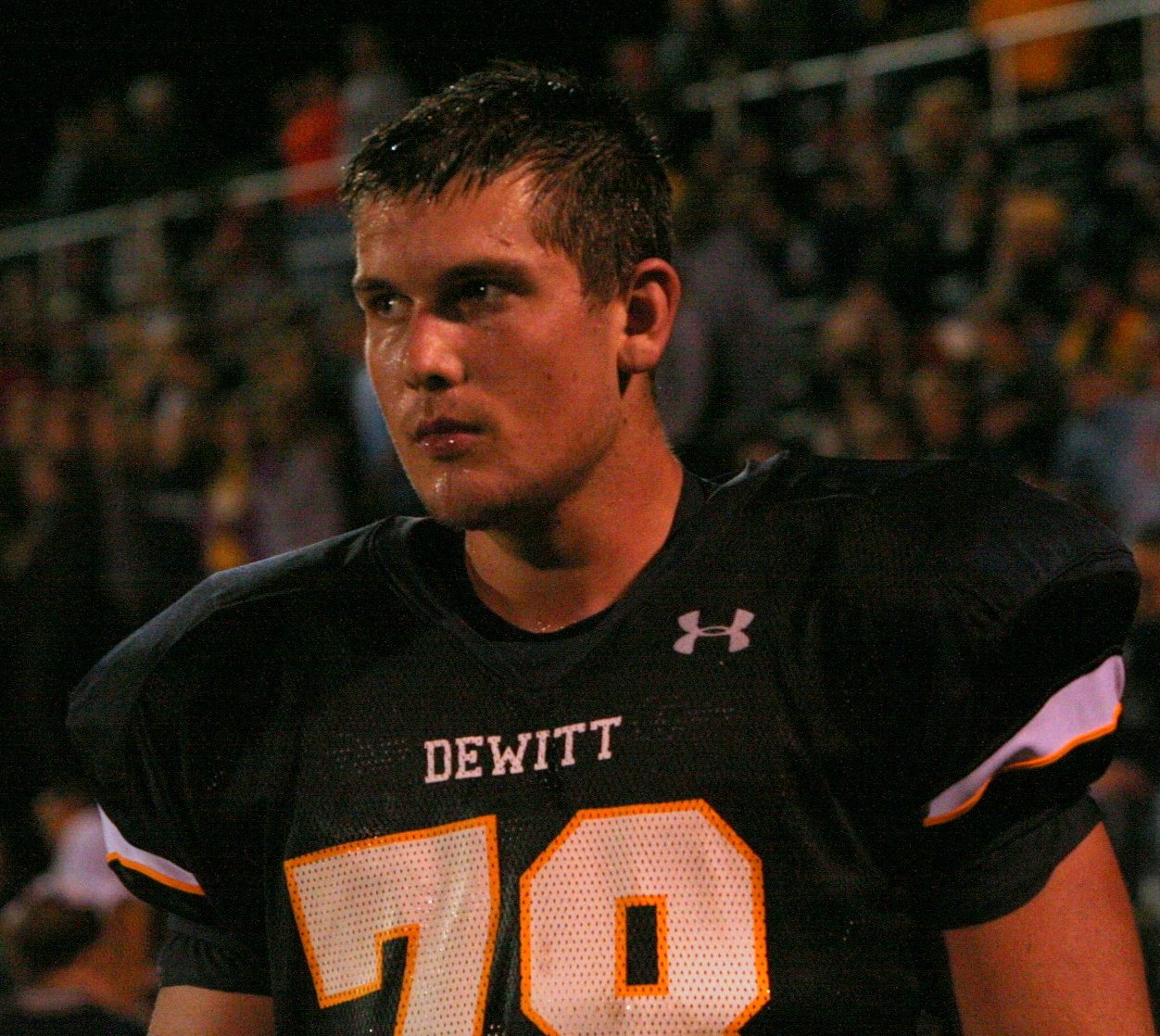 DeWitt, MI (Winter 2015): Recently DeWittFootball.org had the opportunity to catch up with Paul Jorgensen. Paul was one of the most talented players to play for DeWitt and was an integral part of the success of the program from 2007 through 2009. A two way lineman for the Panthers, he played the "blind side" left tackle on offense and end on defense.
Please click here to read more...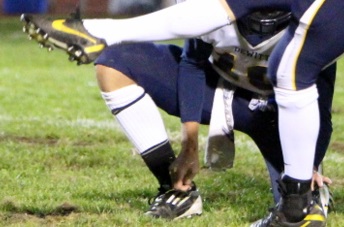 The DeWitt Panthers have played a lot of great games over the years, but perhaps none as exciting at the 2012 Division 3 District Championship game at Linden.
Please click here to read more...