MLive's Mike McKeon's article on the DeWitt/Owosso game.
MLive's Mike McKeon's article on the DeWitt/Mason game.
MLive's Mike McKeon's article on the Waverly/DeWitt game. Follow the DeWitt Football games here with Matt Stehouwer.

Panther Puzzle:
As noted below in the "Did you know?" section, the Panthers and Vikings have met 45 times before on the gridiron, making for the team the Panthers have played the most often over the years.
We have a two part question for you this week.
Question: What team is second all time that DeWitt has played the most often?
Answer: Thursday.
Bonus: DeWitt is third on Haslett's all time playing list with two other teams ahead of DeWitt for the number of times played. Second place for Haslett is 49 times and they have played one school 64 times through the years.
Bonus Question: Can you name either of the schools ahead of DeWitt on Haslett's all time list of number of times played?
Answer: Thursday.
Did you know?
DeWitt and Haslett have met 45 times on the football field with DeWitt leading the won-loss record at 36-9. We have records back to the early 50s but we are researching further. In the late 40s or early 50s, DeWitt started up football again after WWII with eight man football for a few years before coming back to 11 man football. Early games were played on the east side of DeWitt road next to the river with the end zone of the east side running up the old rail road tressle. After that, they moved to behind Fustenau. We do know of some games played before WWII, but can't find any information. If you have any pictures or information on the early years of football, please let us know.
DeWitt, MI (9-25-2016:) It is Haslett week. Usually the Panthers would get ready for Haslett's full T offense by having the scout team backs carry a piece of paper to simulate the ball and make sure the defense "tackled every one". Coach Otlewski is adding to his playbook and one never knows what to expect.
Friday night, the Haslett Vikings come to DeWitt's Memorial Stadium for a 7:00pm contest. No matter what the records of the teams, this game is always emotional, hard hitting and played with great intensity. The two teams know each other and is a big game on the schedule for both schools.
Through the years, the two teams have played some pretty awesome games in front of some of the largest crowds each school has seen.
---

School

Conf.

Overall

Week 5

Week 6

*DeWitt

3 - 0

4 - 1

Beat Owosso 52-7

Haslett

*Mason

2 - 1

4 - 1

Beat Haslett 12-10

Waverly

*St. Johns

2 - 1

2 - 3

Beat Waverly 54-21

at Owosso

*Haslett

1 - 2

2 - 3

Lost to Mason 12-10

at DeWitt

Waverly

1 - 2

2 - 3

Lost to St. Johns 54-21

at Mason

Owosso

0 - 3

0 - 5

Lost to DeWitt 52-7

St. Johns

*2015 Playoff Qualifier

Miss Friday night's games or need more info on the key games? Tune into Doc and Jesse Saturday mornings on The Team 92.1 and listen to the Pep Rally between 9am and 10am.

Panther News and Notes: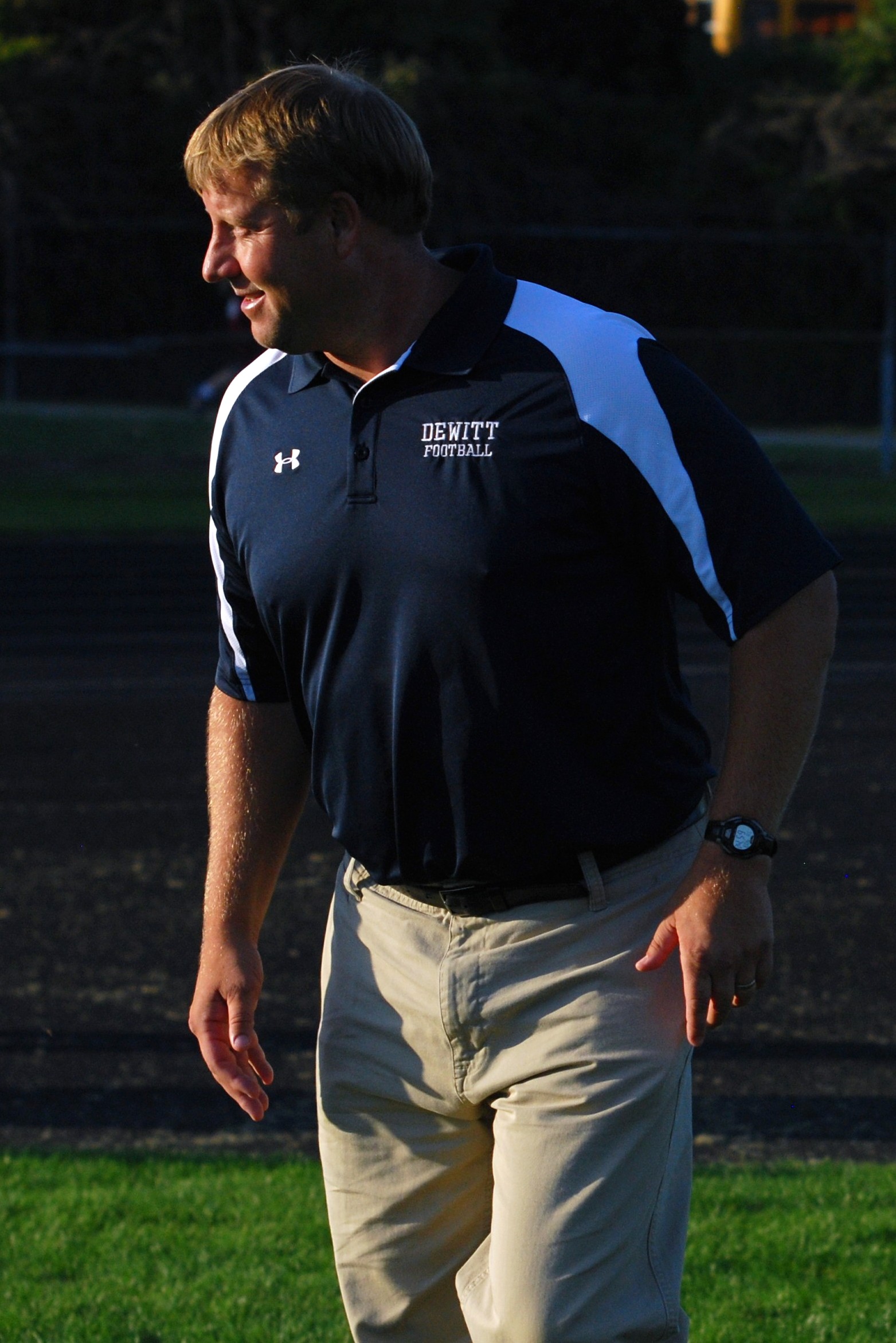 Ann Arbor, MI (3-12-2016): DeWittFootball.org would like to congratulate Panther Coach Rob Zimmerman on his induction into the Michigan High School Football Coaches Hall of Fame at ceremonies at Chrysler Arena. Rob, along with thirteen other outstanding coaches, were inducted into the Hall Saturday, March 12. Rob's good friend, Noel Dean of Lowell, was also inducted.
His record (168-37) and accomplishments are excellent at DeWitt, Since Rob's first year at DeWitt in 1999, his teams have missed the playoffs only once, have won 13 of 16 conference championships as well as the last 10 in a row and four appearances in the MHSAA State Finals. Ten of his teams have been named Academic All-State. Nine of his players have been selected for the High School All-Star games and he himself selected as the West Head Coach in 2009. Over four dozen players have move into the college ranks. A number of his players have stepped into the coaching ranks including several currently on his staff; Dave Schoonover ('01), Brandon Rennaker ('07), Collin Rennaker ('12), Ethan Rennaker ('12), and Andy Joslyn ('04). Josh Boutwell ('08) is a coach at Mt. Pleasant High school. Kendall Crockett ('99) is head coach at Morrice, Tony Sigmon ('01) is the head coach at Whitehall and Tyler Wellman ('04) is the offensive coordinator at Lakeland College.
Please click here to view Rob's acceptance speech.
Congratulations, Rob. An honor well deserved.

DeWitt, MI (01-04-2016): The DeWitt Football records have been updated to include the 2015 season. Please click here to review the records.

Panther Profiles: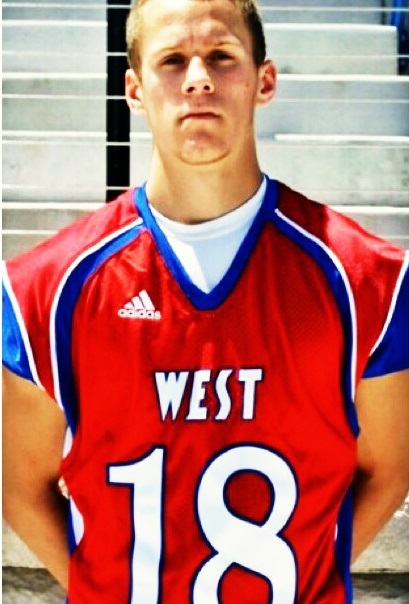 DeWitt, MI (Fall 2015): Many players have had the opportunity to move on from high school football to the college game from DeWitt High School. Recently, DeWittFootball.org had the opportunity to catch up with Ryan Anderson. Ryan was a receiver for the DeWitt 2011 and 2012 teams. Ryan was accepted to play football for Saginaw Valley State University, following in the steps of several other Panthers, including Caleb Higbie and Jason Fleet. Ryan played at SVSU for two seasons and now plays for Olivet College.
Please click here to read more...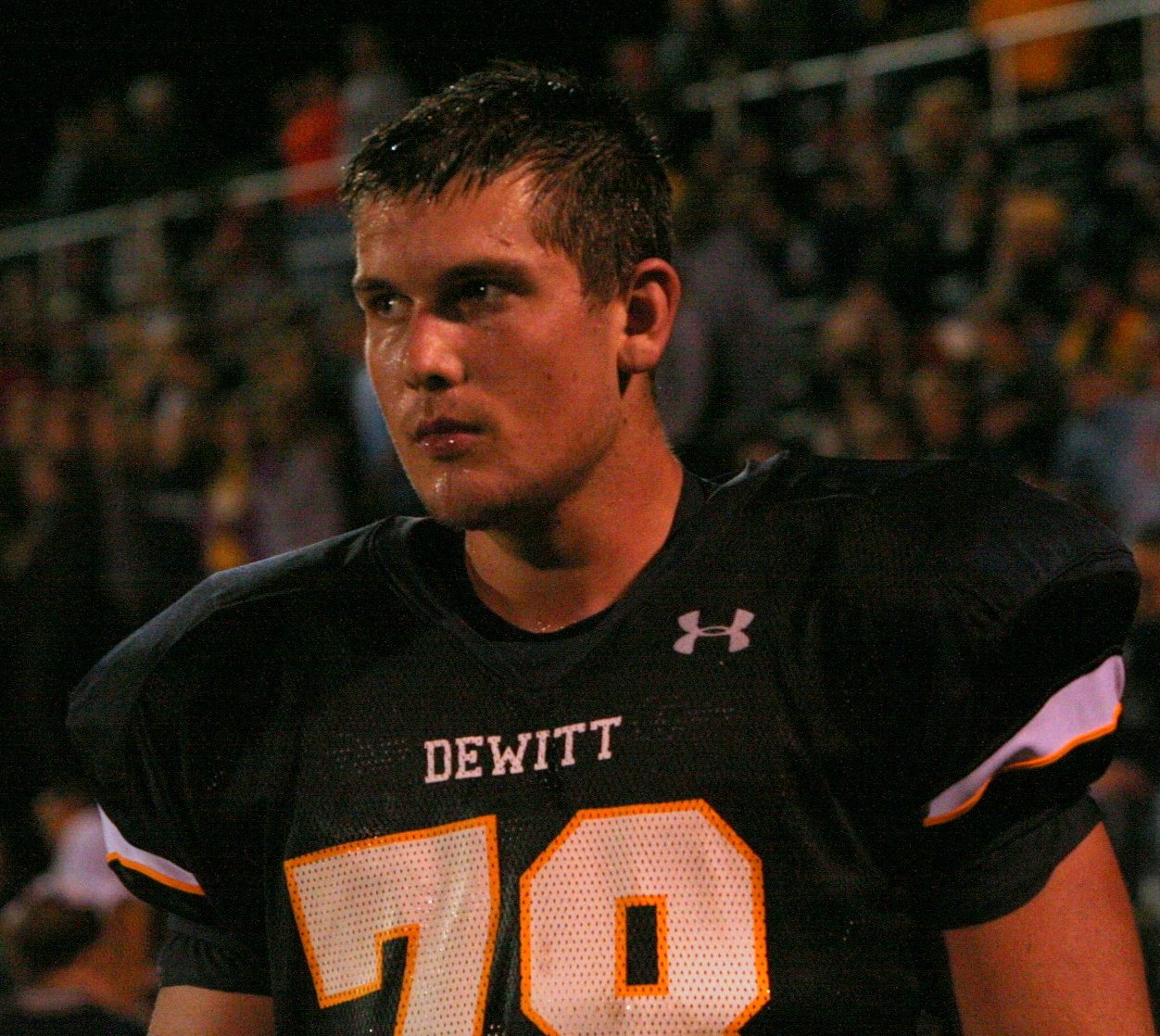 DeWitt, MI (Winter 2015): Recently DeWittFootball.org had the opportunity to catch up with Paul Jorgensen. Paul was one of the most talented players to play for DeWitt and was an integral part of the success of the program from 2007 through 2009. A two way lineman for the Panthers, he played the "blind side" left tackle on offense and end on defense.
Please click here to read more...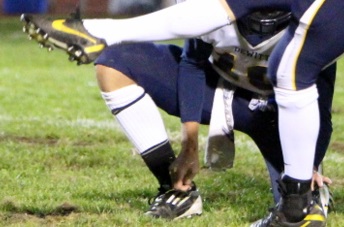 The DeWitt Panthers have played a lot of great games over the years, but perhaps none as exciting at the 2012 Division 3 District Championship game at Linden.
Please click here to read more...

10 Consecutive Conference Championships