DeWitt, MI 1-10-2017: The 2016 DeWitt Panther season officially wrapped up Monday evening with the annual football banquet. Coach Rob Zimmerman and his staff presented awards and other recognition to the team as well as thanking the many volunteers, parents and sponsors of DeWitt Football. And especially the wives of the coaches.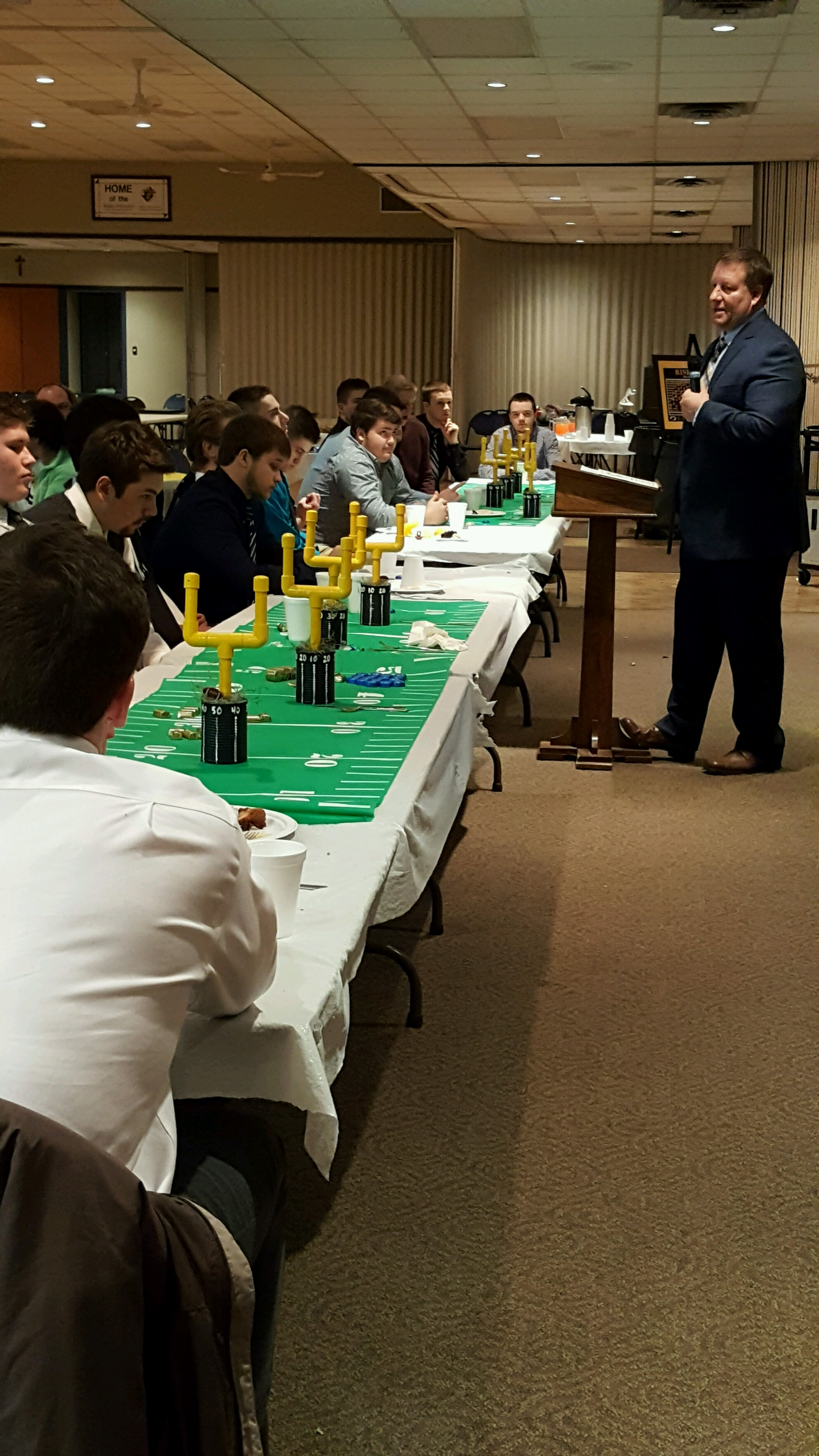 School Board member, Cliff Flood presented all coaches and players with a special certificate congratulating them on an outstanding season. Flood also reflected on his son's experience with DeWitt football from 2003.
Each year, a new group of seniors are presented and it is a bit melancholy to say good bye to the group, but it serves as inspiration to the underclassmen. These seniors were 19-4 over the past two seasons with a district championship and two league titles, and added to the string of consecutive league titles, now at 11.
Also this year, Coach Zimmerman honored long time JV coach Jim Alger. Jim is retiring after 17 years with the program. Typically the JV teams are not noted as much and received much publicity, but not at DeWitt. Zimmerman praised Alger for getting the most out of every student/athlete that Jim coaches. And, Alger was pretty successful with a 137-17-3 record over those 17 years, averaging a whopping 42 points a game during that span. Below is Jim with all in attendance who Jim coached. Each player gave him a great hug.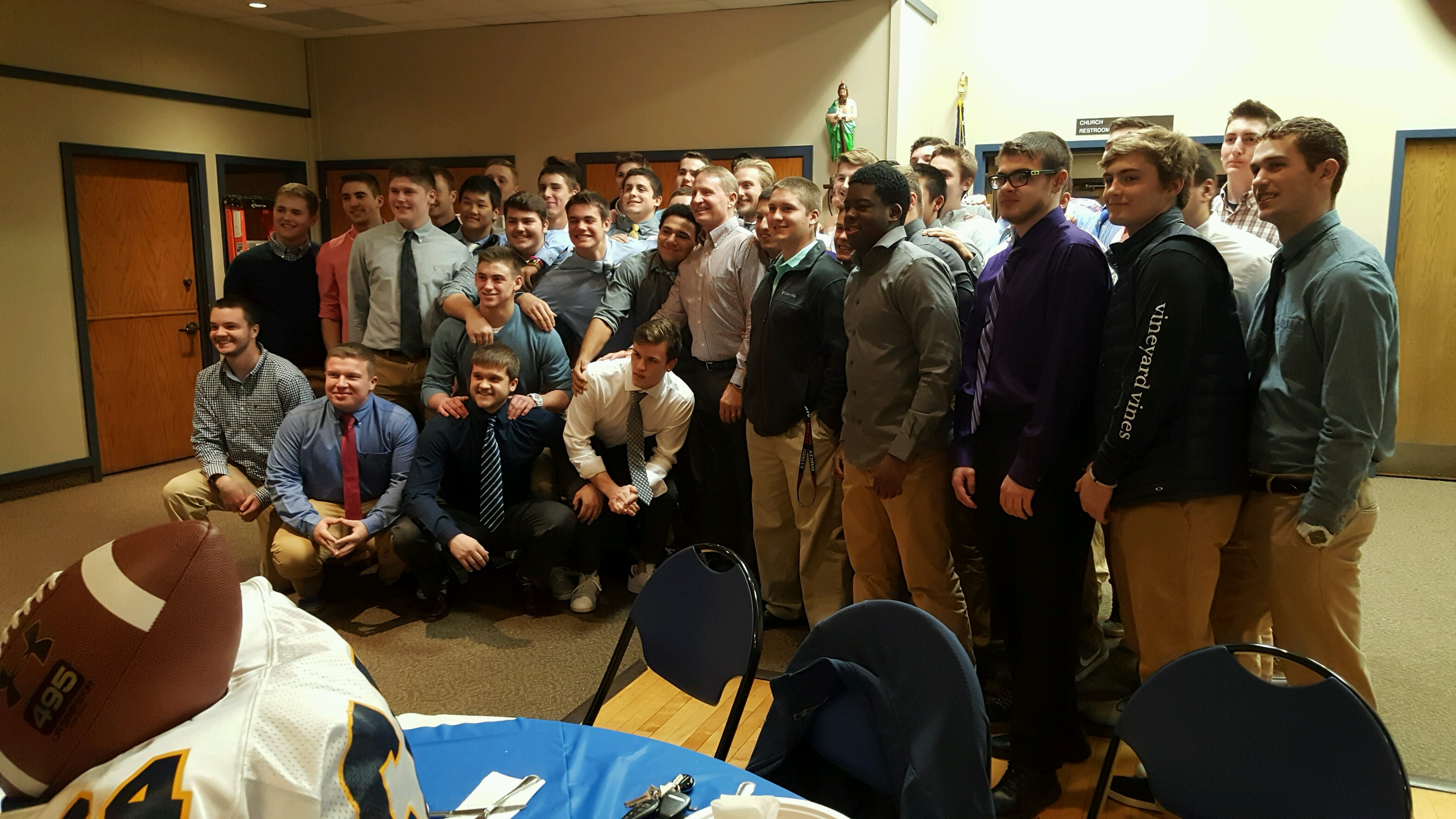 Once again this year, the St. Jude's Knights of Columbus put on a fantastic meal for the team. Thanks to the Knights.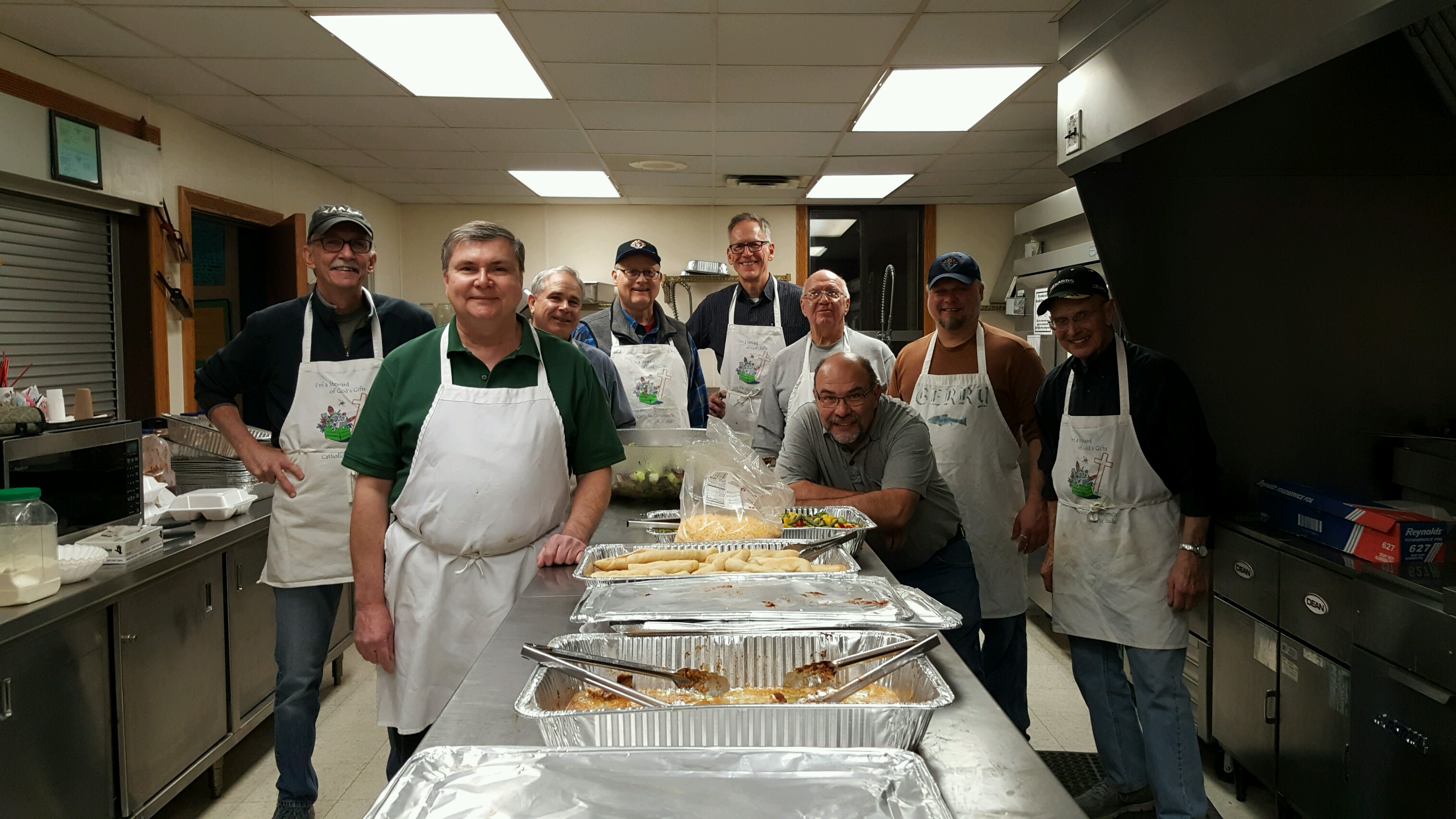 Rise as One!