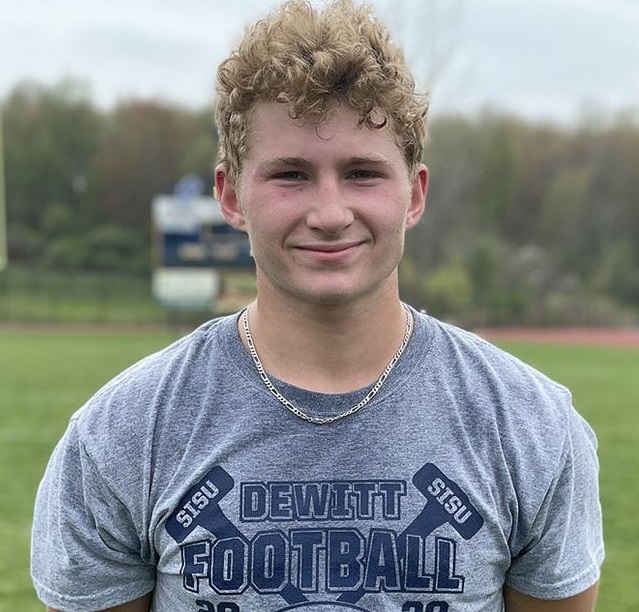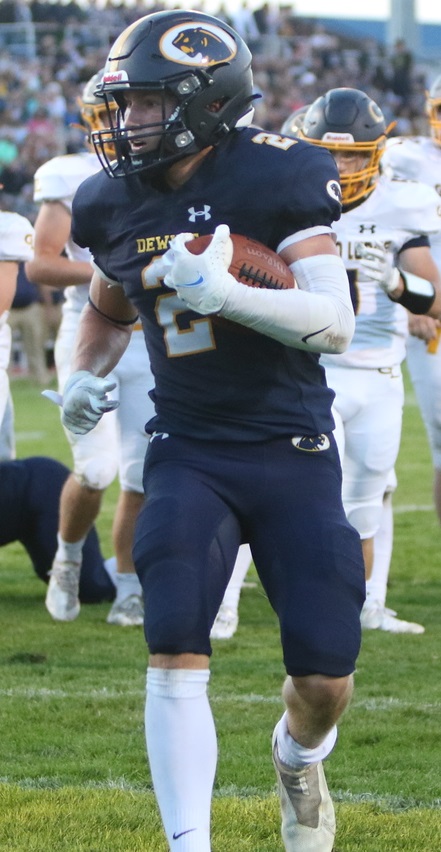 Nick was named to the Associated Press First Team All-State for the 2021 season as a linebacker. He was also named to the Detroit News All-State First Team, Michigan High School Football Coaches Association First Team, Lansing State Journal Dream Team Athlete as well as CAAC Blue Division All-League.
Nick was brought up on DeWitt Varsity football team from the soccer team for the playoff game against East Lansing after the regular Panther kicker was injured. His first extra point in the second quarter was blocked leaving DeWitt down 7-6 in the hard fought game. In the third quarter, Nick was called on to boot a 25 yard field goal which was the game winner, 9-7.

An outstanding soccer player, he switched to football and played his last three years in high school on Panther Varsity team in a variety of positions, running back, kicker, punter and linebacker demonstrating his athleticism. DeWitt Panther Coach Rob Zimmerman described Flegler as one of the most versatile and improved players he has coached. He improved every year and was an extremely physical and fearless player. He was a key player to lead DeWitt to three straight semi-final appearances, two appearances in the Michigan High School Football Athletic Association (MHSAA) Division 3 Finals and one State Championship and 36 wins in his three years as full time Varsity player. In the 2020 State Championship game, he had four catches for 58 yards and a touchdown as well as 10 tackles and two batted passes. In the 2021 State Championship game, Nick rushed 10 times for 70 yards, punted three times for a 40 yard average, and had eleven tackles.
His senior season, Nick rushed 90 times for 778 yards and 14 TDs and caught 25 passes for 440 yards and four TDs. Defensively he had 83 tackles with four sacks, punted 12 times for 454 yards with five inside the 20 yard line.
For his career, He rushed 108 times for 1,053 yards and 16 TDs, caught 40 passes for 734 yards for 5 TDs. Defensively, he had 140 tackles, three interceptions and 24 SMUKs. Additionally, he was 22 of 25 extra points and 4 of 6 field goals with the longest 41 yards. His total all purpose yardage was 2,011.
A 4.0 GPA student, Nick will continue his football career at Hope College.